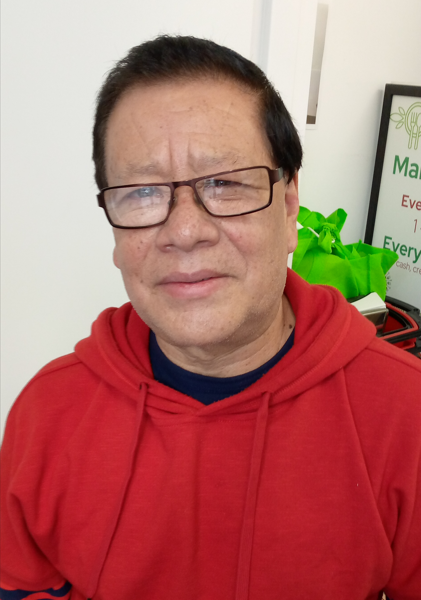 Roberto Ventura, who immigrated from El Salvador, is a resident of the St. James Town community. He spoke to us about his New Year's resolutions for 2023.
My goal and New Year's resolution in 2023 is to improve my knowledge of English language, my knowledge of the sewing machine and I am also interested in fixing electronics and appliances.
It doesn't matter your age, if you visit the Corner at 240 Wellesley Street East, you are sure of getting programs or activities that fit you. Language can't be a barrier at The Corner, as staff are ready to help you reach your goal.
There is an open door policy, residents can come for support and engage in any programs that can improve and better their lives.
Ventura said: "Coming to The Corner has helped my health and wellness because I am able to engage in stitching activities and that helped me to kill stress because stress is damage to good health. Therefore, for a better stress management, coming to the Corner is very necessary and useful."
There are many assisted programs and activities available for everyone and there is no discrimination at the Corner because everyone is welcome and treated equally.
If you are a newcomer to Canada and your residence is within the St. James Town community, the best place for you to visit is The Corner at 200 and 240 Wellesley Street. Even if you have an English language barrier, the staff are ready to help you navigate through this and there are a lot of supports ranging from housing, medical and social.
With just a visit to the St. James Town Community Corner, you are assured of reaching your goals even as a newcomer to Canada.