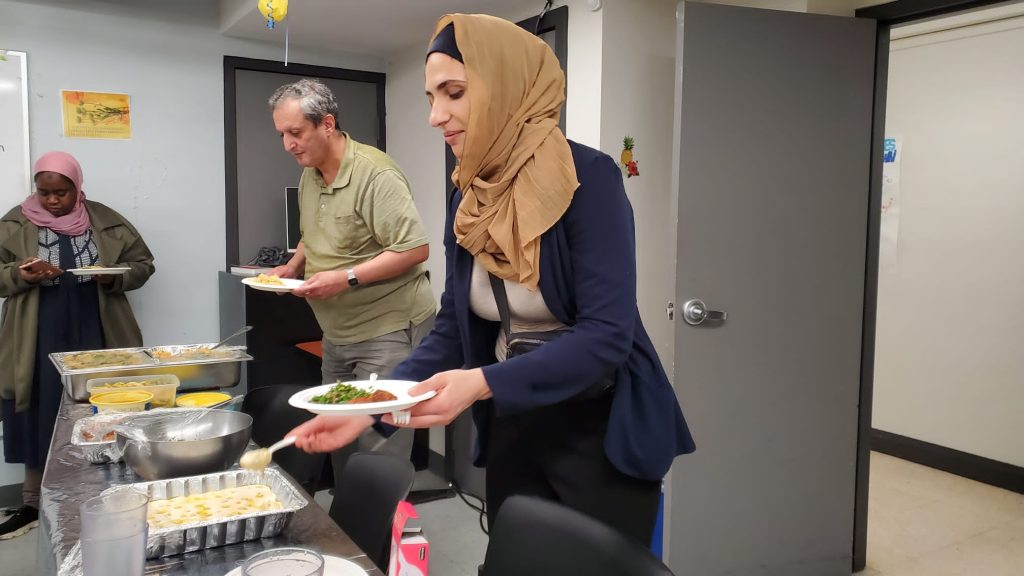 Ramadan is a holy month of spiritual reflection and fasting observed by Muslims. This year Ramadan started on Wednesday, March 22nd, and ended on Friday, April 21st, from sunrise to sunset.
Those observing do not eat or drink. There's Suhoor, the meal eaten before dawn and then the day of fasting begins. Once the sun sets, there is the meal breaking the daily fast, Iftar.
For the second year in a row, The Corner has hosted a Queer Iftar for it's 2SLGBTQ+ clients to gather and enjoy a community meal together. Iftar is usually eaten with family and friends, a time to reflect, gather and enjoy each other's company. Many of our community members at The Corner are newcomers, so sometimes family and friends are far away. This is true for our 2SLGBTQ+ community as well, but some of them may also be forcibly removed from their family homes, simply because of who they are. But family can be whoever loves and respects you and at The Corner we respect everyone.
On March 29th TNO's 2SLGBTQ+ team, alongside some of The Corner staff and volunteers prepared a feast of pastas, chicken, veggies, molokhia, salads and Balaklava. People were invited to join at The Corner as early as 6:30pm to watch Breaking Fast, a 2020 rom/com about Mo, a Muslim man meeting the "all-American" Kal during the holy month. Then at 7:40 everyone was given a date to break their fast and Iftar began! The 519's Trans youth group brought drinks and more snacks and joined in on the festivities as well. Thirty-five community members sat and joined us for a meal celebrating Ramadan, our 2SLGBTQ+ members and most importantly community connection.
If you know anyone observing Ramadan be kind and remember they are fasting all day, no food, drinks or even water! Maybe even offer to host them for an Iftar.
Ramadan Mubarak!
(Happy Ramadan)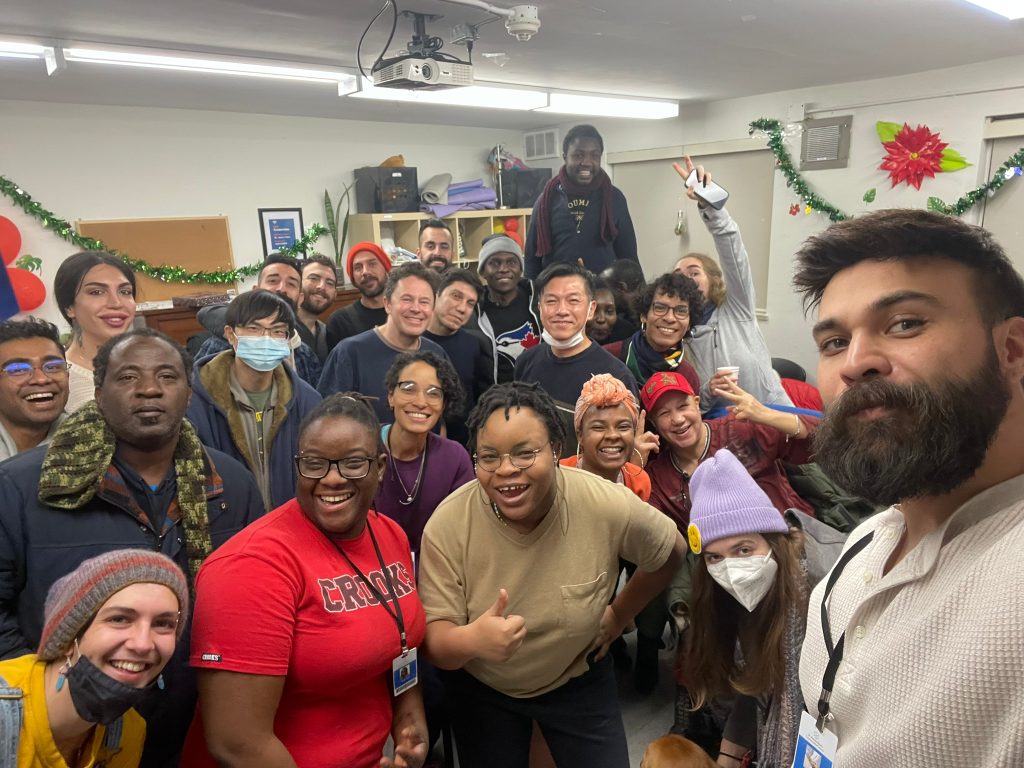 Ramadan Mubarak!
(Happy Ramadan)