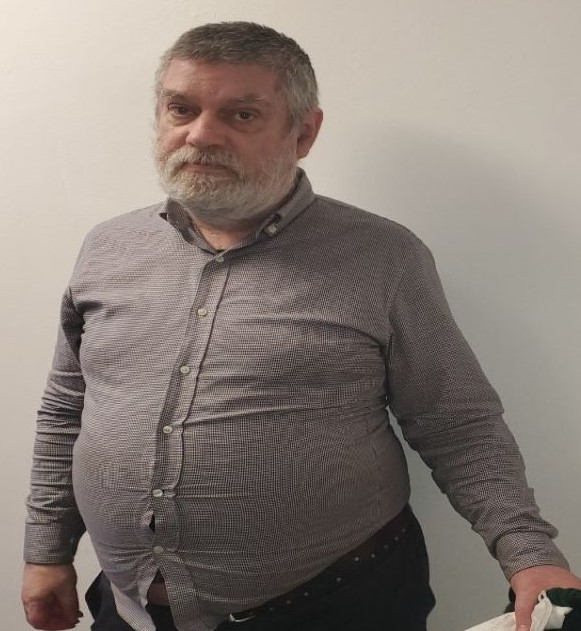 Since its inception, St. James Town Community Corner has exceeded expectations. The Corner continues to provide assistance to community residents, including seniors, newcomers to Canada, and their young children, with programs in health and wellness, education and crafts.
This spotlight features service user David Cheater, who shared how The Corner changed his life.
I am happy to live in Toronto since 1986. My name is David Cheater I have lived in St. James Town since 2000. Here at The Corner @ 240, I've worked on a variety of craft projects. For the past few months I've been attending The Corner @ 240 Crafting Group on Mondays at 6pm.
In 2022, it all started when I came to The Corner @ 200 for vaccinations and saw an advertisement for an evening knitting and crochet workshop at The Corner @ 240. Despite being a differently abled person, The Corner is very accessible to me and the people there are friendly. They help me in the nooks and crannies of what I do and tell me what I don't know. If you come to The Corner, you can get all the assistance that you need. While at The Corner, it eliminates the feeling of isolation and is good for mental health.
It's not easy to commercialize what I have made, so I'm using what I've made myself. It can take up to two days to finish making, and people may think it's expensive and unaffordable. Making these things always saves me a lot of money because I don't have to buy them. To my surprise, I made myself a new blanket a few months ago.
At The Corner, I craft anything that I need and take the pressure out of searching around for what I need because of my disability. Crafting is my hobby and it keeps me busy. Perfect for relaxing and reducing anxiety as it keeps your hands busy and helps you focus. It's a good hobby that teaches you how to use tools.
The Corner is a convenient location. It's both a friendly place and a supportive place. A place to meet and connect with people if you're dealing with loneliness. "I can say for sure: If you have problems with loneliness and isolation, come to The Corner and you will have your problems solved."
You will learn many skills at The Corner, I know a lot of people who have told me they do. I have been to many places over the years where people are discriminated against for religion, ethnicity, and other reasons, but here there is no such discrimination.