On September 3rd, 2022, after a 2-year hiatus due to COVID, the St. James Town Festival roared back into the heart of the neighbourhood to present a fun-filled afternoon of performances, food, and kids activities celebrating the theme "Hopeful, Resilient, and Stronger – Together." The special event was a unique partnership between neighbourhood residents and the Service Providers Network (SPN). It was co-chaired by a member of the newly formed St. James Town Residents Council, Deepika Papneja, who was able to present their mission and work to community members after a slow forming in the midst of the Omicron Pandemic.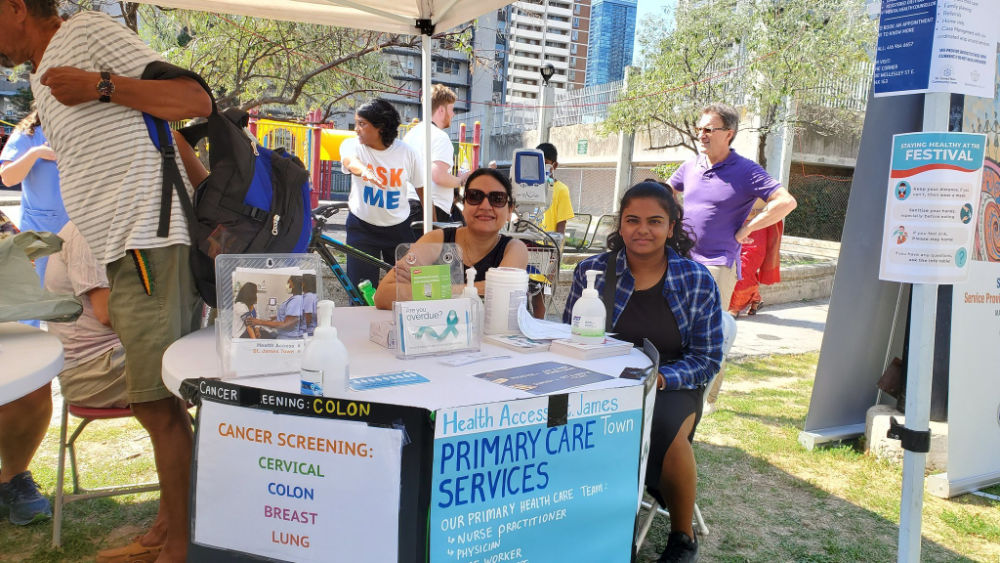 With the weather on our side, beaming with sunlight right up until the last minute of the festival, the day started with tireless set-up work by staff, agency partners, and an army of supportive volunteers. Community members poured in to see the items on display, from food and non-food vendors alike, all whom are residents too, to play in the kids' area and on the massive inflatable bouncy castle. They also learned about the services on offer by various SPN partners like TNG and TNO, and community stakeholders like Chris Moise, MPP Kristyn Wong-Tam, The St. James Town Residents Council, and MP Marci Ien.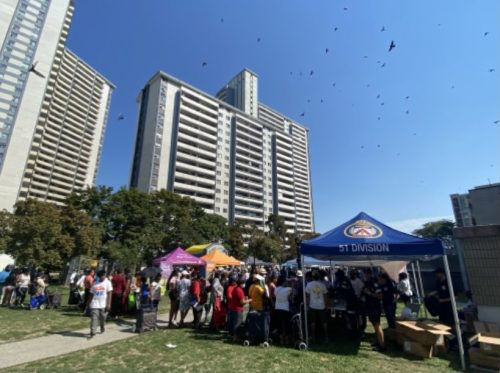 In addition to this, community ambassadors who have worked with The Corner through the pandemic played a critical role in amplifying and displaying the programs on offer. Kana from the Habesha Intergenerational group hosted a coffee ceremony by 240, Charmene from the Community Ambassador 2022 cohort hosted a silent auction with 240 Furniture, Xiao from the Chinese Seniors Program helped the Chinese seniors execute a stunning performance, and Mayo from the Community Ambassador 2022 Cohort performed traditional Middle Eastern music. With the generous support of MPP Wong-Tam's office, the festival was able to host a free community barbecue that attracted many festival goers to enjoy halal and vegetarian options to go along with the 16 unique singing and dancing performances that took place.
Overall, the festival was a tremendous display of talent, resilience, and community spirit with residents from all walks of life coming together to celebrate the neighbourhood and what makes it such a special place to live, work, and play. We are so thrilled to have shared an amazing day, cherishing our community after 2 years of frontline pandemic response work. If the amazing turnout from the festival means anything, it is that this truly is a neighborhood of choice to call home, and a community worth celebrating!