By Georgie Alford
– February 2022 –
This year, Anti-Bullying Day, also known as Pink Shirt Day, is recognised on Wednesday February 23rd. Bullying, defined broadly as a deliberate effort to hurt someone else, often over a long period of time, is a deeply rooted societal issue that can occur at any period in someone's life. However, according to Public Safety Canada, one-third of the Canadian population experienced bullying as a child. Bullying can be broken down into three main forms: verbal, such as teasing or name-calling; physical, such as hitting, kicking or pushing; and social, such as leaving someone out or spreading rumours. Yet, increasingly in the digital age, bullying takes place online in what's known as cyberbullying – something technology companies have been slow to combat.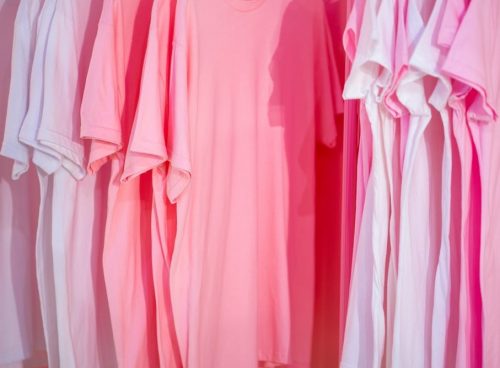 Pink Shirt Day began in 2007, when Grade 12 students David Shepherd, Travis Price and a few friends saw that a Grade 9 student was being bullied for wearing a pink shirt on the first day of school. They decided to purchase fifty pink shirts and distribute them to other students in the school. By the end of the week, most of the students in the school were wearing pink shirts to show support for the Grade 9 student who was bullied. Thirteen years later, Price continues to be a leader for Pink Shirt Day, working hard to spread the anti-bullying message not only through Canada but around the world.
To understand how bullying can affect young people's mental health, we spoke to Gouri Mukerjea, a mental health counsellor at Sherbourne Health in St. James Town.
What impact does bullying have on children in elementary school and high school?
Bullying can impact young people in many ways. It can affect their self-esteem, emotional wellbeing, and education. Children blame themselves for being bullied and are ashamed of their experiences. They may feel that they are not good enough, unworthy of help or that nobody likes them. They may feel self-conscious or embarrassed about themselves. They may also feel sad, afraid, or overwhelmed, and find it difficult to sleep or eat. Many kids who have been bullied find it hard to ever feel safe or confident in anything they do, leading them to avoid going to school, isolating themselves from others and giving up on things they once enjoyed. They may have physical symptoms like unexplained aches and pain, fatigue, panic attacks and nightmares.
How does being bullied by their peers affect their ability to learn in school?
When children are bullied, they feel unsafe and fearful in the school environment. They have less motivation to do well and have trouble concentrating leading to poor grades and low academic achievement. This may also mean less participation in school activities and avoidance of interpersonal interactions impairing the development of both academic and non-academic skills like teamwork, communication and organisation.  
How does bullying affect children's mental health?
The most common mental health issues arising from bullying include trauma, low self-esteem, social anxiety, loneliness, anger, frustration, depression, hopelessness, embarrassment, and humiliation. The children who bully others are at higher risk for more intense behavioural problems at school, substance use, and aggression.
Can being bullied lead to thoughts of suicide or suicide?
Any involvement in bullying – as a victim, perpetrator, or both (bully-victim), along with other risk factors, increases the chance that a young person will engage in suicidal ideation or suicide-related behaviours. The risk factors include substance use, mental illnesses, family dysfunction, school stressors, problems coping with disease/disability, and gender dysphoria.
Do the negative effects of being bullied during their school-aged years follow them into adulthood?
Victims of bullying, bullies or bully-victims have a higher risk of poor health, lower socioeconomic status, and problems with forming social relationships as adults. They may have difficulty rebuilding their confidence and demonstrate avoidance in their behaviour. They may have a serious illness, smoke regularly or develop a psychiatric disorder in adulthood.
What tips can you give students who are bullied?
Students being bullied need to be encouraged to share their story with an adult they trust. They need to stay calm and walk away from the situation to a place of safety/ supervision. They should report the incident anonymously to their school authority or the school board and share it with their circle of friends or siblings so that they feel supported. For emergency assistance, they can call 911 or Kids Help Phone (toll-free) 1-800-668-6868 or text CONNECT to 686868.